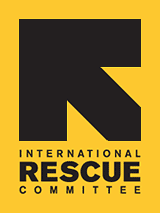 Youth Program Mentor
YOUTH PROGRAM MENTOR
International Rescue Committee

SCOPE OF VOLUNTEER WORK:
The youth program meets Tuesday and Thursday afternoons; some Saturday activities are planned. The youth program mentor will provide individualized support to participants in the youth program. Mentors will complement the lessons offered each week and engage youth interests. Mentors must commit at least two hours a week for the 12 weeks the program is in session.
ESSENTIAL POSITION FUNCTIONS:
Complement youth program activities and lessons
Act as a mentor to one to two refugee youth
Model good behavior and reinforce group rules
Help program staff maintain files on youth program participants, including attendance
Offer feedback and ideas, as appropriate
Help with transportation, as needed
Other related duties as assigned
REQUIREMENTS:
Previous experience with youth preferred
Commit to at least 2 hours each week for 12 weeks
Reliable and flexible
Willing to learn about IRC history, philosophy, global work, and local efforts; adhere to IRC volunteer and workplace policies
Willing to learn about cross-cultural communication and ethnic backgrounds of clients
Ability to communicate clearly and effectively in English; additional fluency in a refugee language preferred
Background check is required
Reports to: Lyn Spataro, Volunteer Coordinator
Position: Volunteer