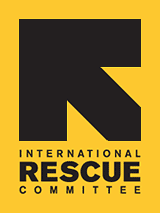 35 Years at the IRC!
Bob Montgomery, the Executive Director of the IRC in San Diego, recently celebrated his 35th year with the organization.

In the summer of 1975, Bob was a recent San Diego State University graduate. He volunteered with the IRC at Camp Pendleton where refugees from Vietnam had been brought for processing. He then went to graduate school in Philiadelphia but came back to San Diego after graduating in 1976 and began at the IRC as a case worker. At that time, the IRC in San Diego was working mostly with refugees from Southeast Asia. Bob learned to speak basic Lao to better communicate with his clients.

Known in the refugee community as Mr. Bob, he developed expertise in immigration and family reunification issues. Bob became the director of the San Diego office in 2000 and has overseen its recent growth.


Click here to watch a short video of Bob talking about his work with the IRC.
Thank you, Bob, for your long standing commitment to refugees in San Diego!