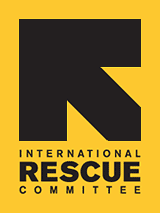 Adopt-A-Family Holiday Gift Drive
This holiday season, the IRC in San Diego wants to share the American spirit of giving with newly arrived refugee families. Many refugees arrive in the US with little more than the clothes on their backs and hope for a better future. The Adopt-A-Family program offers individuals and organizations the opportunity to make a refugee's first holiday season in the United States one they will always remember.
If interested, you will be assigned a family and receive a standard wish list. The items include 1 new blanket, 1 large cooking pot and 1 age appropriate toy per child. You then shop for the selected family. The IRC will collect the items in early December and will distribute the gifts to the family. We will share photos with you of the family. Donations are tax deductable to the fullest extent allowable by law.
If you have questions or would like to adopt a family, please email Sneha at Sneha.Patel@theIRC.org.
Happy Holidays!