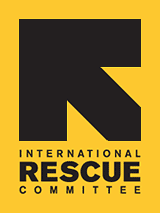 Against Stiff Competition, IRC San Diego Awarded $100,000 Grant to Provide Naturalization Assistance to Elderly Refugees
The IRC's San Diego office has been awarded $100,000 by the U.S. government to fund citizenship preparation programs for legal permanent residents. Bob Montgomery, executive director, U.S. programs in San Diego, said the IRC grant will fill a large need by helping San Diego's sizeable refugee population, including refugees from Somalia, Iraq, Burma and Vietnam. Selected out of a pool of 300 applicants nationwide, the IRC's program will increase the civic integration of elderly refugees and permanent residents by providing free citizenship preparation services, a seniors-only ESL civics class, and volunteer based in-home tutoring services.

Refugees who come to the US as senior citizens face challenges in learning English and US Civics as required to become a US citizen. The IRC program will offer small classes and individual tutoring to help clients prepare for the citizenship interview. Refugees are eligible to apply for naturalization five years after arrival in the US.

The IRC is among 13 "community-based organizations" that will receive a combined $1.2 million .from the U.S. Department of Homeland Security's U.S. Citizenship & Immigration Services. In a press release, the agency said, "Through this competitive grant program, USCIS will provide funding to community-based organizations that serve one or more priority immigrant groups in areas of the United States that contain a large representation of the country's immigrant population."

IRC San Diego's Immigration Department assists 800 people per year to become US Citizens.

For more information, contact Laura Lopez at laura.lopez@theIRC.org

Back to the IRC in San Diego