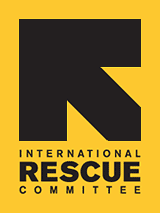 Aquaponic Farm Tour - June 19
Come visit and tour IRC's newest community food project – an aquaponic farm right in the heart of City Heights!
There are currently over 1,400 small tilapia growing in two tanks connected to 12 hydroponic vegetable beds all housed in a greenhouse. The aquaponics system sits on a small site surrounded by beautiful vegetable beds.
The site will eventually house several demonstrations of efficient aquaponic growing techniques. IRC's vision for the aquaponic farm is that it will demonstrate a variety of effective production techniques that create a compelling case for more San Diego residents to become engaged in growing, eating and/or selling locally produced food.

Date: Saturday, June 19th

Time: There will a morning tour and an early afternoon tour. Details will be posted soon. This is the same day as the 2 year anniversary of the City Heights Farmers' Market (just down the street)

Location: On Fairmount between University Avenue and El Cajon Boulevard

Back to the IRC in San Diego