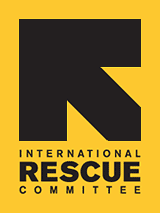 Back to School Campaign
The IRC Back to School Campaign is underway!
This year we will be collecting supplies for all learners, from children starting American school for the first time to refugee adults learning English.
For children, please donate new backpacks and school supplies. The first day of school can be scary for a refugee child and an age appropriate backpack will make that day much better.


Refugee adults are students, too, learning English and job search skills.
The adults are in need of notebooks, dictionaries (Arabic-English, if possible), and ESL books (all levels).


As an individual or group, collect new backpacks and school supplies and deliver them to the IRC by Monday, August 1. The IRC will distribute them to clients.
Here are some specific items that are in need by our refugee clients:

Adult learners:

English to Arabic language dictionaries (these are our favorites, but we welcome others as well); new or slightly used are fine!

For the IRC Students Plus Program, a youth afterschool program at Crawford High School:

If you'd like your donations to go to a specific program please let us know. Otherwise we will distribute the items based on donations received and program needs.

If you decide to donate an item from Amazon, you can ship it directly the IRC office. Our address is 5348 University Avenue Suite 205, San Diego CA 92105.


For more information or to commit to giving a backpack and/or school supplies, please contact Sneha.Patel@Rescue.org.


Back to the IRC in San Diego