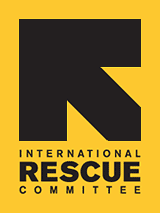 Community Gardens Day in El Cajon!
The IRC is a co-sponsor of the El Cajon city-wide celebration of community gardens!
Join one or all of the activities on Saturday February 23:
9am - Volunteers in Medicine – Worm Composting For All
1457 E Madison Ave, El Cajon
10am - St. Madeleine Sophie's Center - Seeds & Soil Fun
2119 East Madison St., El Cajon
Greenhouse hours 9-3pm
11am - The Circle Community Garden Ceremony & Cake
490 Farragut Circle, El Cajon
619 442 2583; CircleGardenEC@gmail.com
1pm – El Cajon Library Crafternoon - Young Gardener Workshop
201 E Douglas Ave., El Cajon, CA
619 588 3718
2pm – Magnolia Community Garden - Tour & Drip Irrigation
650 Greenfield Drive, El Cajon
3:30pm – IRC-Kaiser Permanente El Cajon Community Garden - Seed Balls & Sunset
203 Travelodge Dr., Anne.Barron@Rescue.org
Garden inspired lunch specials at the El Cajon Brewing Company in Downtown El Cajon on Main Street.
Sponsors of A Day of Community Gardens in El Cajon: the IRC-Kaiser Permanente Community Garden, St. Alban's Episcopal Church, First Presbyterian Church of El Cajon, Volunteers in Medicine Community Garden, St. Madeleine's Sophie Center, the El Cajon Library. Community participants include the El Cajon Brewing Company and Yalla San Diego.