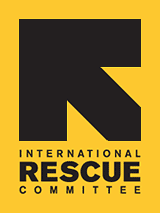 Hilton Del Mar Supports the IRC
Hilton Del Mar selected the IRC in San Diego as their charity of the quarter. They started the quarter by becoming a sponsor for the IRC Share in the HOPE event on September 30.
More recently, they hosted an employee appreciation event on 11/19/2010 and raffled off prizes with 20 percent of the proceeds going to the IRC. IRC staff from the Center for Financial Opportunity were invited and they enjoyeod a wonderful luncheon.
Hilton Del Mar has hired 5 IRC clients to work at the hotel and we hope they will hire more in the future. The IRC apppreciates their support of refugees and our work in San Diego.
Thank you to Joy French and all the staff at Hilton Del Mar.
For more information about hiring an IRC client, please contact Genevieve.Caston@theIRC.org