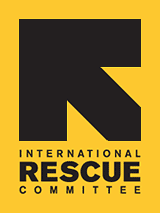 IRC Assists Refugees to Become Employed
Refugee employment success!
This month, the Hilton San Diego Resort hired four newly arrived refugee clients as full-time housekeeping staff. It is very difficult for a newly arrived refugee to find their first job in the United States. The IRC Employment Department works closely with refugee clients and employers to make job placements.
Since last year, IRC Employment Manager Genevieve Caston has been working with Hilton San Diego Resort to help newly arrived refugees get jobs there. The IRC is thrilled that the Hilton hired four clients. The Hilton San Diego Resort is dedicated to having their refugee employees succeed and has provided one-on-one training for them.
Congratulations to Hea, Rosy, Kadar and Teklesenbet on your new jobs. Thank you to the Human Resource team at Hilton San Diego Resort for your support of newly arrived refugees!
Refugees make great employees. To learn more about hiring a refugee, please contact Genevieve.Caston@Rescue.org or 619 641 7510 x271.
The IRC Employment Department has volunteers assisting clients with job search and esume creation. If you are interested, please click here to learn more.