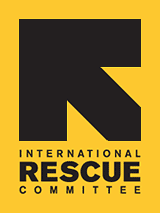 IRC Farmers Sell at Farmers' Markets
The IRC is proud to announce that farmers at the New Roots Community Farm are now certified to sell their produce at Farmers' Markets!
Buy fresh organic produce grown by IRC famers at these two markets:
City Heights Farmers' Market
Saturdays, 9am to 1pm
4326 Wightman St (Between Fairmount and 43rd just south of University Ave)
Southeastern San Diego Farmers' Market (brand new!)
Fridays, 3 to 6pm
606 Euclid (near Market)
At both markets, the IRC operates the Fresh Fund - an incentive program for low-income people to access fresh produce at local markets.
The New Roots Community Farm broke ground in June 2008 and provides growing space for 80 families. Each family has access to 600 square feet of land and are able to grow food to eat and/or sell. The farm is located near the IRC office - on 54th just south of University Avenue.
Click here to read a recent Union Tribune article about the new Southeastern Farmers' Market