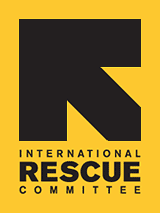 IRC Participates in San Diego Microfinance Summit
For the second year in a row, the IRC in San Diego played an integral role in the planning and coordination of the San Diego Microfinance Summit. The all-day Summit was on Wednesday, April 28th at the University of San Diego's Institute for Peace and Justice, and featured the work of local and international organizations involved in the field of microfinance. IRC was one of four organizations featured on the "San Diego Micro-Lenders" panel, during which time Kasra Movahedi, IRC San Diego Community and Economic Development Manager, had the opportunity to speak about IRC San Diego's Refugee Microenterprise Program.
Two refugee entrepreneurs (one from Ethiopia and one from Somalia), who have received extensive assistance from IRC's Microenterprise Program, provided lunch for the 275 Summit attendees. In addition, five other IRC supported refugee-owned businesses participated in the 'International Marketplace', selling their arts and crafts to the conference attendees.
Other organizations involved in the planning and coordination of the Summit include the Grameen Foundation, ACCION San Diego, Project Concern International, CDC Small Business Finance, and Women's Empowerment International. The keynote speaker for the event was Yeardley Smith, an Emmy award-winning actress, novelist, and avid supporter of microfinance. She is best known as the voice of Lisa Simpson on the television series The Simpsons.