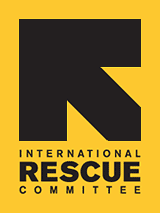 IRC in San Diego Wins Award for Integration Efforts
We are proud to announce that the IRC in San Diego won the E Pluribus Unum Prize from the Migration Policy Institute!
The award honors those who are working to strengthen relationships between native-born and foreign-born and to help immigrant families to succeed in the United States. Executive Director Bob Montgomery will accept the prize in Washington, DC on Wednesday, May 18, 2011.
"Refugees come to the United States determined to live full and successful lives here. While the support we provide in their early days is crucial, we recognize that to be truly self-sufficient, refugees need more than that first job. We provide services that focus on long-term success — such as understanding the U.S. financial system, starting a business or getting back into a profession. We are proud that our program has seen strong success in accomplishing these targeted goals and is being recognized by the E Pluribus Unum Prizes for that work."
- Bob Montgomery, IRC San Diego Executive Director
Learn more about the award at: http://www.migrationinformation.org/integrationawards/winners-IRC.cfm
Press Release: http://www.migrationinformation.org/integrationawards/files/2011-05-18-EPUP-IRCSanDiego.pdf