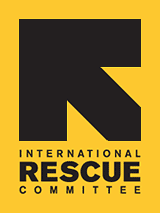 IRC Tax Program Underway
The IRC in San Diego tax program is off to an amazing start. In the past month, 43 trained volunteers have prepared over 400 tax returns. Last year, the program assisted 470 throughout the tax season; this year's program is on schedule to far surpass last year's goal.
As an IRS VITA (Volunteer Income Tax Assistance) site, the IRC prepares tax returns at no cost for low-income individuals. This is the 10th year that the IRC has assisted with tax preparation.
The IRC would like to give a special thank you to the dedicated tax volunteers. They attending 16 hours of in-class training and studied at home to pass an online IRS tax preparer test.
Tax appointments are available Monday – Saturday at the IRC offices in City Heights and El Cajon. To schedule an appointment, please call 619 641 7510 x287.