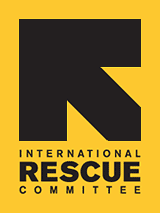 Job Seeker of the Month
As you might imagine, it is an extremely difficult time for newly arrived refugees to find a job. The IRC is fortunate to have volunteers who are willing to help refugees look for a job.
Tin Za Duh is a Burmese refugee resettled by the IRC San Diego in April 2010. He was extremely motivated to find a job and improve his English.
Tin Za Duh worked at the office to apply for jobs with Lizzie, an IRC volunteer, and was paired with a job mentor named Amanda who helped him search for jobs outside of the office.
Over the course of four months, Tin Za Duh applied to a variety of jobs with the help of the IRC volunteers. He also regularly attended English classes. His hard work paid off. In August, Tin Za Duh was hired at the Hometown Buffet in El Cajon as a part time dishwasher.
Congratulations Tin Za Duh! Thank you IRC Volunteers and Hometown Buffet El Cajon!