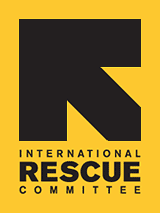 New Roots: The food is local. The story is global.
As an essential part of our broader resettlement efforts, the New Roots program enables refugees to celebrate their heritage and nourish themselves and their neighbors by planting strong roots—literally—in their new communities.
New Roots is about healthy families, secure communities and a more sustainable future. It's about dignity, determination and the boundless possibility of human connection. And it's about the power of people to heal and nurture positive change from the ground up.
In 22 U.S. cities, the IRC provides resettled refugees with the assistance they need to survive and thrive. Through New Roots and a range of other programs, we are helping them to establish a strong future for themselves, their communities and our world.
New Roots in San Diego
The IRC in San Diego's New Roots program works to create and sustain innovative community-centered food, farming and health projects.

Learn more at www.rescue.org/SDfoodandhealth .

San Diego's refugee farming and food movement can use your skills, enthusiasm and resources.

Learn how you can get involved at www.rescue.org/SDfoodandhealth_join .