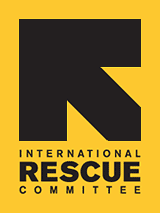 Race with Team IRC on Sunday March 7th
The annual Race for Literacy 8K Run/Walk will be held on Sunday, March 7th. As in past years, the IRC in San Diego will have a team (walkers and runners welcome). The San Diego Council on Literacy is the primary beneficiary of the race and they support IRC's First Things First Parent Preschool Program, the Students Plus Afterschool Program, and the Families Connect Home Visit Program.
Join Team IRC by
Choose 'Click here to register online'
On the next page click 'Register Now'.
Choose 'Team 8K Registration', and then complete the information on the screen.
On the next screen, choose 'IRC San Diego'.
When you pay, use the discount code: SDCOL8K (you will save $7 with this code, so after the processing fee your total should be $23.25.)
The race starts at 8 am. Team IRC will meet at 7:30 am at the corner of Presidents Way and Park Blvd. If you plan to race, let our team caption know – Colleen.Krause@theIRC.org or 619 641 7510 x242.
About the race: The race "is a fast and very scenic 8K run/walk (just under 5 miles) which starts in Balboa Park, winds its way down scenic Highway 163, and finishes at Pantoja Park on G. Street in downtown San Diego. After the race, a party complete with treats, entertainment and booths in Pantoja Park awaits, then a bus ride back to your car in Balboa Park."
We hope to see you there!