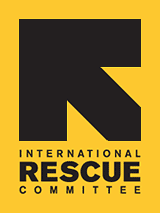 Refugee Awareness Week at SDSU
The Aztec IRC Club at SDSU is hosting Refugee Awareness Week from Tuesday November 2 to 5, 2010 on the SDSU campus. All activities are free and non students are welcome to attend.
Lecture by Judy Bernstein and Benson Deng, co-authors of They Poured Fire on Us from the Sky.
Tuesday, November 2
7:30 to 9pm, Casa Real
Benson Deng is from Sudan and was resettled by the IRC in San Diego. Judy is a long time IRC volunteer.
Documentary film: Climate Refugees followed by a panel discussion
Wednesday, November 3
7pm, Montezuma Hall
Farmers' Market featuring refugee artisans and food vendors
Thursday, November 4
10am to 3pm, Campanile Walkway
Refugee Camp Educational Walk Through
Friday, November 5
11am to 4pm, ENS Field
Cultural Dances and International Cuisine
Friday, November 5
5 – 7pm, Montezuma Hall
To learn more, visit www.RefugeeAwarenessWeek.com