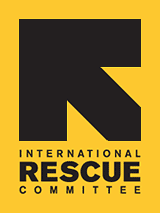 Refugee Students Participate in Facelift 2010
On Saturday, October 23, a dozen homes were painted and landscaped while several tons of trash were removed from homes, garages and alleys in the neighborhood of City Heights in east san Diego. Fifteen volunteers from the IRC Students Plus After School Program and 2 IRC Ambassadors removed taggings and graffiti from businesses and garages.
This efforts was part of the Fall 2010 Facelift, a NeighborWorks joint project between Community Housing Works and volunteer groups within the City Heights Community including the International Rescue Committee's Students Plus Program.
Despite the rain, 500 community volunteers participated including groups from Bank of America and local elected officials offices.
To see photos of the day, click here.