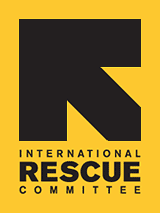 Sammoon
The IRC in San Diego is proud to recognize the opening of Sammoon Bakery & Restaurant in El Cajon, CA. Sammoon is the first Iraqi restaurant/ bakery in the San Diego area to offer authentic Iraqi Sammoon, a traditional Iraqi bread, along with a variety of Middle Eastern cuisine, including appetizers (hot & cold), entrées (including vegetarian dishes), wraps, pastries, desserts and drinks.
Safaa Al-Bazzaz, the owner and a client of the IRC in San Diego's Microenterprise program, is originally from Iraq, and resettled in the United States in early 2009. Safaa has over 10 years' experience with his family business back in Iraq and will be in charge of the day-to-day operations.
The restaurant is located at 190 North Magnolia # A El Cajon, CA, 92021 in the heart of El Cajon and offers both take-out and dine-in options along with catering services, upon request.
Try it – you'll love it!
To learn more about the IRC Microenterprise Program, contact Joel.Chrisco@Rescue.org