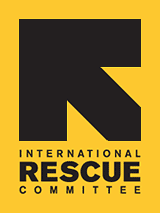 San Diego Microfinance Summit - April 28
Clients and staff of IRC's Microenterprise Program are participating in the 3rd Annual San Diego Microfinance Summit on Thursday, April 28 from 8:30am to 4:30pm.
The summit is at the University of San Diego and features keynote speakers from the microfinance industry, provides an opportunity to meet and support local microfinance clients, and offers microfinance networking opportunities.
The Summit will also have an International Marketplace featuring refugee entrepreneurs supported by IRC's Microenterprise Program (including Ethiopian and Somali food vendors!)
IRC staff members will be participating in an afternoon breakout sessions on Microfinance in San Diego, Alternative Forms of Microfinance, and Microfinance Career Opportunities.
All are welcome to attend.
For more information or to register, click here: http://sdmicrofinance.org/the-summit/

Early-bird registration (until April 14th) is $12 for students and $38 for non-students. Registration includes lunch.
For more information, please contact Joel Chrisco: Joel.Chrisco@Rescue.org or 619 641-7510 x247