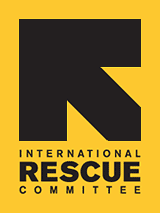 Staff Members Win Einstein Award
Congratulations to IRC in San Diego staff members Joel Chrisco and Nga Nguyen who recently received the Einstein Award.

The Einstein Award is given by the IRC headquarters to staff members who demonstrate a commitment to refugees and their willingness to implement new ideas or practices to effect change and achieve results.

The Einstein Award was established to recognize individuals who exemplify the attributes of one of the earliest activists in the mission that became the International Rescue Committee. In 1933, Albert Einstein, already a founder of the International Relief Association, suggested the formation of an American branch to assist those endangered by the Hitler regime. Einstein's commitment to the cause of refugees and his ability to effect change helped to bring about the establishment of the International Rescue Committee in 1942.
Nga is the Deputy Director of Finance and Administration and has worked at the IRC in San Diego for nearly 30 years. Joel is the manager of the Microenterprise Program and has worked at the IRC in San Diego since 2006.

Back to the IRC in San Diego