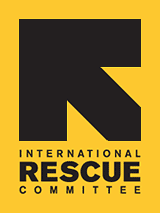 Stanford Bound!
Saida Ali is doing something that would have been impossible for her or her family to imagine just six years ago: Saida Ali is headed to Stanford University on a full scholarship!

"I feel so proud of her! We came from so far away and now she will go to a great university" sadi Ali Ali, Saida's father.

Saida is originally from Kenya. Saida, her mom, and sister arrived in San Diego in 2006, joining her father who had received political asylum in the United States a few years earlier. Saida was in the 7th grade. The family had no idea how to navigate the school system here and an IRC volunteer mentor helped her get into Prospect Avenue School in Santee. Saida found school in the US to be more relaxed and interactive than in Kenya. She thrived.

Saida soon moved on to West Hills High School where she continued to take advantage of every opportunity at school. In addition to focusing on academics, she also participated on the track and field team, the Academic League, School Site Council, Student Senate, and Key Club. Zulfa Ali, Saida's mom, said that Saida "never had to be reminded to do her homework or to wake up in time for school."

Saida was self-motivated to do well in school. When she was younger, college was not on her mind. "I was just working hard to get good grades but then I learned about college and kept working hard".

Saida's hard work paid off. She was accepted to many schools but chose Stanford after visiting the campus and finding that it reminded her of Kenya. The dormitory she stayed in even had a Swahili name – Ujamaa – which means community togetherness. Saida also was impressed by all of the opportunities that she would have as a student there. Her parents are glad that she will stay in California.

Congratulations Saida!!
Photo: Saida and her parents Sharon Kennedy/The IRC

Back to the IRC in San Diego