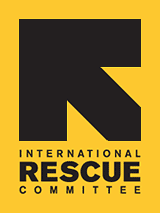 Successful Tax Program!
The IRC computer labs in El Cajon and City Heights were extremely busy the past few months as volunteers prepared tax returns for clients.

The IRC Financial Education Program trained forty volunteers to become IRS VITA (Volunteer Income Tax Assistance) Certified and then the volunteers contributed many hours per week preparing tax returns at no cost. It was a record year for the IRC tax program with 1,240 returns prepared and refunds totaling $1,992,289.

Many of the volunteers and interns were accounting students who enjoyed the opportunity to learn about preparing taxes.

"At the IRC I learned a lot through this internship and the interaction with the clients. This is my first internship and I am really grateful for this."
- Lillian Hsu, Tax Program Intern
"I volunteered with the IRC tax program. I am really happy because I met so many new people and I had to deal with so many different cases and I learned how to deal with difficulties so I really recommend every to join and help."
- Man Moon, Tax Program Volunteer

Thank You Tax Volunteers!
Photo: Some tax volunteers at an appreciation event. Photo: Morgan Rosinia/The IRC

Back to the IRC in San Diego