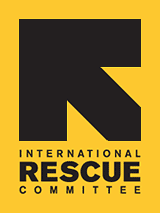 Summer Citizenship Class
For many refugees, becoming a naturalized US Citizen is the culmination of their journey from harm to home. To become a citizen, applicants must demonstrate command of written and spoken English and have knowledge of US history and civics. When the local community colleges were forced to cancel summer citizenship classes due to budget cuts, the IRC in San Diego responded quickly, creating a summer naturalization class. Led by volunteers, the class is offered three times per week for 8 weeks, and focuses on civics and interview preparation. The class is unique: thanks to our trained volunteers, students benefit from lots of one-on-one mock interview practice. This class is crucial to helping those with upcoming interviews prepare for their interview with US immigration officers. Class is offered Mondays and Thursdays from 6pm to 8pm and Tuesdays from 10am to noon. Click here to watch a video clip of the class.
http://www.youtube.com/watch?v=zKJ3dBvly44
For more information about IRC's Immigration and Citizenship services, please contact
Laura.Lopez@Rescue.org
.