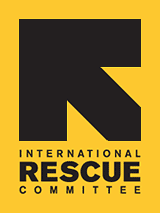 Summer Opportunities for Students
This summer, the IRC in San Diego has opportunities for high school and college students.
Highschool students are elibigle to participate in the IRC Ambassador Program, a 5 week cultural, educational and leadership program. Students will participate in IRC programs, meet refugee teens, and learn about international and local refugee issues. The application process includes an interview. Interested students or parents may contact Gabriel.Davis@theIRC.org. Deadline to apply is Friday, June 18. The are two five week sessions. The first session runs from June 28 to July 30 and the second session runs from July 23 to August 27. The programs meets Mondays, Wednesdays, and Fridays from 1 to 5pm. Tuesday and Thursays are optional volunteer immersion oppourtunities from 8:30 to 11:30am and/or noon to 3pm. There is a $150 program fee. Scholarships are available.
College students are eligible for summer internships. The ideal candidate will be interested in refugee issues and is available 10 or more hours per week for the most of the summer. To learn about open positions and request an application, please contact Gabriel.Davis@theIRC.org.