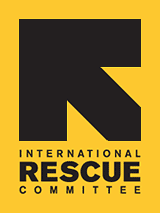 Taste of Iraq Cooking Lesson
On Sunday, July 15th, IRC's partner Women's Empowerment International is hosting a "Taste of Iraq" cooking class taught by IRC client Sarah Sami from Iraq. The class will be offered at 10am to noon or 2 to 4pm in Solana Beach.

Sarah is a client of the STAR Center, a partnership between the IRC Microenterprise Program and Women's Empowerment International. The STAR Center assists women entrepreneurs to start or expand a small business. Learn more about the IRC Microenterprise Program at Rescue.org/sdmicro.

Tickets can be purchased online at http://tinyurl.com/7o6lm60, or by calling 619 333 0026.

Tickets can also be purchased at the door, providing the classes are not sold out.
Photo by Women's Empowerment International

Back to the IRC in San Diego