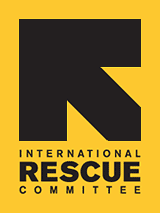 Taste of New American Cuisine and a Play - Saturday, February 27
The IRC San Diego Microenterprise Program has teamed up with the San Diego Repertory Theatre for a Surround Event for their upcoming play Culture Clash in AmeriCCa. As part of the collaboration, IRC will get a portion of the ticket proceeds – the buyer must mention IRC during the purchase over the phone or in person (not online).
The IRC Surround Event "A Taste of New American Cuisine" is on Saturday February 27th at 1 pm (before the matinee). Four refugee caterers will provide samples of their cuisines (Ethiopian/Somali/Iraqi/Burmese) and there will be short videos about IRC programs.
The play explores changes in America through characters based on interviews with new Americans throughout the country. The play will run from February 18 to March 7 at the Lyceum Theatre in Horton Plaza. For more information about the play, please visit the website at: http://www.sdrep.org/event4.aspx
For more information about the Taste of New American Cuisine, please contact Lina Shalabli at lina.shalabi@theIRC.org or 619 641-7510 x262.