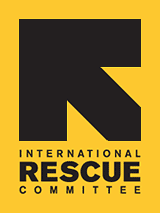 Thank you JP Morgan Chase
In September 2011, the IRC in San Diego's Career Development Program received $35,000 from JP Morgan Chase to continue with career pathway assistance for refugees. The program helps refugees enroll into college or a vocational training program, navigate the re-certification process, and obtain a loan of up to $5,000 to pay for career-related expenses.

The program has provided over 700 individuals with information regarding starting or re-establishing a career in the U.S. and enrolled 160 refugees in the program to guide them through the process of accessing vocational training or becoming re-certified in their career.

Thank you JP Morgan Chase for your valuable contribution to the refugee community; this funding will go a long way in helping our clients achieve economic stability and achieving the American Dream!




















Photo: Clients making their "Vision Board" at the May 2011 Career Society meeting. Thuba Nguyen/The IRC

For more information regarding the Career Development Program, please contact Thuba.Nguyen@Rescue.org.