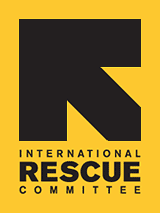 Youth Ambassador Program Accepting Applications
Would you like to have an international experience right here in San Diego? For the third summer in a row, the International Rescue Committee (IRC) in San Diego will host the Youth Ambassador Program for high school students from around San Diego County. The Ambassador Program will meet several days per week from July 10 to August 16, 2012.
The Ambassador Program provides opportunities for high school students to learn, in greater detail, about refugee populations worldwide, their living situations, and the conflicts behind their displacement. Throughout the 6 week program, Ambassadors meet with and listen to former refugee adult and teenage guest speakers, watch award-winning film documentaries, reflect within guided small group discussions, and learn through optional volunteer opportunities. Ambassadors receive leadership training, giving them the skills and confidence to become advocates in their communities and in their schools. Participants are encouraged to think openly and critically about the state of the world today and work in collaboration with each other to envision a better, more peaceful global society.
Interested students should contact Alexy.Andrade@Rescue.org to request an application. Space is limited. Program fee is $150 and includes a t-shirt, food, and program activities. Scholarships are available.
Participants from last year said,
"The Ambassador Program was an experience I will always remember. It's where my international relations experience started and it is what all of my college applications are about."
"I came to know personally countless refugees and found that they are people just like us, not so far off and distant as people often think. Some are smart, some are caring, some are shy, some are outgoing, most love soccer."
A parent of an IRC Ambassador said, "The dinner conversations have changed."

Back to the IRC in San Diego