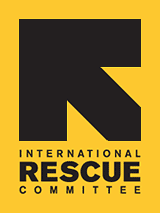 2010 Calendar of Events
The following is a list of notable days in 2010. Check back later in the year for more details about upcoming IRC events in the San Francisco/Oakland area.
International Women's Day (March 8th) – International Women's Day (IWD) is a global day celebrating the economic, political and social achievements of women past, present and future. IWD has been celebrated since a decision agreed in Copenhagen in 1911 and was first honored in Austria, Denmark, Germany, and Switzerland. In 1913, on the eve of World War I and campaigning for peace, Russian women observed their first IWD on the last Sunday in February. Later that year, IWD was transferred to March 8th and has remained the global date ever since.
Mother's Day (May 9th) - The IRC celebrates the strength of the mothers we resettle here in the Bay Area and the love and dedication they show to their families each and every day.
World Refugee Day (June 20th) – In 2001 the United Nations agreed to have World Refugee Day coincide with Africa Refugee Day on June 20th as an expression of solidarity with Africa, the continent which hosts the most refugees.
World Cup Final (July 11th) – The 19th World Cup is being held in South Africa this summer, the first time the tournament has been held in Africa. The IRC will be hosting a fundraising event during the World Cup Final on July 11th in celebration of the game's ability to bring people of different cultures together. The location of the event is TBD.
Bubble Lounge Event (End of September) - The IRC will be hosting a silent auction fundraising event at the Bubble Lounge in San Francisco. The event features refugee speakers who recall their lives as refugees and discuss what they've learned from the experience. Date TBD.
Thanksgiving Potluck Dinner (November 18th) – The IRC's annual Thanksgiving Event will be held at the Lake Merritt Methodist Church in Oakland and will serve as an introduction for many newly arrived refugee families to the Thanksgiving tradition as celebrated here in the United States. This past year the event hosted over 200 people - but much more food than they could eat!