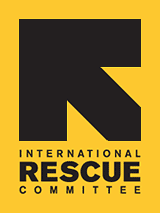 Amir Music Wins Distinguished IRC Sarlo Award!
Our own Amir Music, Finance Manager/Immigration Specialist, was announced a 2011 winner of the Sarlo Foundation Award for Distinguished Humanitarian Service. Annually since 2001, the IRC has recognized outstanding members of the International and US Programs field staff by presenting them with this award.

Amir, one of five recipients, will be honored in October during a ceremony and reception at IRC headquarters in New York and then at an awards-presentation dinner in San Francisco. In addition, each winner will designate an IRC program to be awarded a grant of $2,500.

"Amir Music has distinguished himself in the IRC San Francisco office as the person most likely to handle anything that needs to be done and handle it well. During his 15 year career with the IRC he has become a journeyman in a number of areas that require the employment of vastly different sets of skills. He has accomplished this due to his intelligence, his compassion and his commitment to the cause of refugees and asylees," remarked Don Climent, Executive Director of the IRC in San Francisco.

Congratulations Amir! We are very proud of you and grateful for your dedication, service and all you continue to do to further the work of the IRC in the Bay Area.