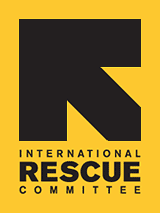 Welcome New AmeriCorps VISTAs!
The IRC is proud to welcome four new VISTAs, scheduled to start their service in September, 2009.

Nicole Germanov graduated in June from UC Santa Cruz, receiving her BA in Political Science, with a concentration in International Studies. She was introduced to the international humanitarian sphere while volunteering at an orphanage in Plovdiv, Bulgaria. Prior to joining the IRC VISTA program, Nicole spent time volunteering at a small international NPO in Santa Cruz. Nicole will work with the Oakland Job Development staff to serve as the Employment Outreach and Volunteer Coordinator.

John Hollis holds a BA in Russian Studies from Bowdoin College. Before joining the IRC VISTA program he interned in the development department at Tenderloin Health, a public health NPO, working with the most vulnerable community members of the Tenderloin District of San Francisco. John will work in the SF office as the Development and Outreach Assistant focusing on awareness, fundraising and in-kind donations.

Mykael Ornbaun graduated from UC Berkeley in 2008 with a BA in Latin American Studies. Before joining the IRC VISTA program, she worked with the East Bay Sanctuary Covenant (EBSC) in Berkeley and is a member of EBSC's Community Education and Development Program Board of Directors. Mykael will serve as the Volunteer Coordinator in the Oakland office.

Jen Smith graduated with a BA in Communication Studies from Vanguard University in Southern California. Since then, she spent time substitue teaching during the school year and working in Minor Leauge Baseball during the summer. Jen also enjoyed a stint as the Director of Fun at Stevinson Ranch Golf Club. She's excited to be joining the IRC. Jen will be the first VISTA to serve as a Volunteer Coordinator for the Turlock office, building a volunteer program to support our work in Turlock.