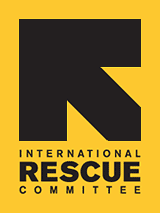 Help the IRC in San Jose Win a Toyota Van!
The IRC San Jose has been selected as one of 500 finalists by the Toyota 100 Cars Program. To win the competition, IRC needs your vote. It is free, quick, and easy. Just click on the link below, select "view contestants," then "International Rescue Committee San Jose," to find our video and learn about what we could do with a brand new van. You can also sign up for a voting day reminder!

www.facebook.com/toyota

Voting for IRC San Jose will begin on Saturday, June 25th from 12:00 a.m. to 11:59 p.m. Every vote counts!

Check out our campaign video on Youtube! http://www.youtube.com/watch?v=KKjtRRu_Hbs

Help IRC San Jose win a car and bring local bay area refugees from harm to home!