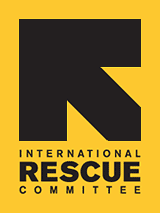 IRC in Oakland Partners with Wells Fargo for Financial Literacy Classes
In partnership with Wells Fargo, the IRC in Oakland is launching weekly financial literacy classes for IRC refugee and asylee clients. Classes will be taught by Amina Gulaid, a Wells Fargo Personal Banker from the Oakland City Center branch. Classes will feature topics such as:
• Checking and Savings Accounts
• How to Use an ATM Card
• How to Write a Check
• Paying Bills
• Credit
• Needs vs. Wants in Personal Finance
• Long-term Saving and Goals

In addition to teaching the classes, Amina plans to share financial literacy curriculum with IRC staff, so that additional materials and workshops can be developed in the future. IRC staff and clients are grateful to the continued support of Wells Fargo and look forward to making the program a success.
To learn more about this new program or to volunteer to help with the classes, please contact IRC Volunteer Coordinator, Nicole Germanov at Nicole.Germanov@Resuce.org or +1 510 452-8222.