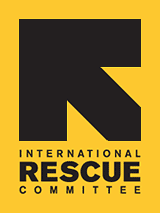 IRC partners with Cycles of Change/"Bike-Go-Round" Project to provide bikes, equipment and training for Oakland refugee clients.
Article by Sistie Moffitt

On Sunday, May 15th, thirteen IRC clients attended a bicycle safety class at the Bikery in Oakland. As part of the class, these refugees and asylees received topnotch, hands-on training in helmet use, positioning u-locks for bike security, and navigating bike maps for safest and easiest routes. During the four hour class, they learned the rules of the road for bikers from instructors Mario Rosevo and Kendahsi Haley.
After an energy snacks break, Mario and mechanic, Woods Ervin, checked the height and seat adjustments for a proper fit for each client, as each participant was given his own bike, a thrilling experience for IRC clients, for the Bikery staff and the IRC volunteers.

Before turning them loose, they were all taken on a safety check training ride through the International Blvd. neighborhood streets. The bikers you see in Oakland with the shiny new properly fitted helmets, bike locks on the frame and proper lights, all riding like pros, will undoubtedly be the IRC fellows.

IRC's involvement in the project started in the spring of 2010 when volunteer Kelly Raphael decided to collect 25 kids' bikes in 25 days for the IRC in Oakland, a hugely successful project. Then Igor Radolovic, Case Manager Supervisor of the IRC in Oakland, told Kelly of the need for adult commuter bikes to get clients to work. This led Kelly to search for any company or organization that might make this a reality.

She found Cycles of Change, a program that recovers, restores and distributes bikes, and struck up a partnership with Matt Gereghty at the Bikery in Oakland and his Cycles of Change/"Bike-Go-Round" Project.

"Matt is so generous and helpful," said Kelly. "He's the engine driving the project. He offered to give training classes for 15 IRC clients at a time and allow for interpreters if necessary. He has worked with Nicole Germanov, Volunteer Coordinator in the IRC Oakland office, who puts together a list of clients who wish to participate."

To date, since the project began in June 2010, over 160 IRC refugee clients resettled in the East Bay have been provided with reconditioned bikes and urban riding education, helping them with transportation needed to get to work. Funding for The Cycles of Change/"Bike-Go-Round" Program is made possible by a grant from the Metropolitan Transportation Commission Lifeline Transportation Program and the Alameda CTC.

The IRC is especially grateful to "Bike-Go-Round" co-founders Grey Kolevzon and Project Director, Matt Gereghty for their partnership and ongoing support. We thank Mechanic/Instructor, Mario Rosero and Instructor/Outreach Coordinator, Kendahsi Haley for their expertise and keeping the classes running smoothly; Cycles of Change/Bike-Go-Round Mechanics Woods Ervin, Eugene Kang, and San Saephan who all help to ensure proper fit and bicycle condition for each client; and especially, IRC volunteer Kelly Raphael, whose good heart and determination made this project possible.

To learn more about this partnership, to get involved or to donate a bike, please contact Volunteer Coordinator, Nicole Germanov at Nicole.Germanov@Rescue.org or (510) 452-8222.