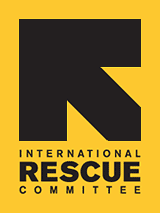 The IRC in San Francisco featured in Pushing the Elephant Film Screenings in San Francisco and Oakland
The International Rescue Committee in San Francisco partnered with Bay Area Community Cinema for Pushing the Elephant Film Screenings held in San Francisco and Oakland on March 22nd and March 24th respectively.
This innovative documentary, which looks at the experiences of refugees, the long-term effects of war and one woman's experience as an advocate for forgiveness and reconciliation, will air nationwide on the Emmy award-winning PBS series Independent Lens, March 29, 2011. Check local listings for more information.
Don Climent, Executive Director for the IRC in San Francisco, joined panelists Lauren Markham, Senior Program & Volunteer Coordinator at Refugee Transitions, Jean Claude Musore, Activist and Community Advocate with Humura Mulenge Survivors & Victims and Walter Turner, host of Africa Today, KPFA for a post-screening discussion.
The events helped promote advocacy around the work of the IRC, particularly surrounding refugee resettlement in the Bay Area. "Refugee are part of every community and are in everyone's backyard," commented Don Climent during the post-screening panel.
The IRC in San Francisco was featured on Community Cinema's blog:
http://communitycinema.org/pushing-the-elephant-partner-profile-international-rescue-committee/#

More about Pushing the Elephant, a film by Beth Davenport and Elizabeth Mandel

When civil war came to Rose's Congolese village, she was separated from her five-year-old daughter, Nangabire. Rose managed to escape with nine of her 10 children and was eventually resettled in Phoenix, Arizona.
More than a decade later, mother and daughter are reunited in the U.S. where they must come to terms with the past and build a new future.
Click here for a 30 second trailer and a short synopsis of the film: http://www.itvs.org/films/pushing-the-elephant

For more information about the event, please contact Sarah Heddon, Development Associate at Sarah.Heddon@Rescue.org or +1 415 863 3777