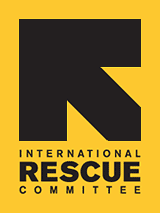 The IRC in San Francisco is grateful for another year of partnership with the Junior League of San Francisco
Now in their fifth year of partnership, the Junior League of San Francisco (JLSF) has pledged another year of support to the IRC. The partnerships garners a yearly grant and a team of dedicated Junior League volunteers who mentor refugee families, plan and organize community events , and assist the IRC in San Francisco with fundraising.
Many thanks to Angella Goddard and Rose Jones, who served as this year's co-chairs for the Committee. Under their leadership, the group, comprised of 35 volunteers, mentored five refugee families, organized and hosted a fall festival and a spring BBQ for IRC clients and their families and served as an integral part of IRC's Thanksgiving festivities.
In addition, the group's Provisional Committee donated enough household supplies to assist arriving refugees for many months to come. The supplies filled the IRC's storage basement and amounted in close to two thousand dollars in in-kind donations.
The IRC would like to welcome Alexis Khier and Jen Kremen, as the new 2012 co-chairs. The IRC thanks the Junior League of San Francisco for this wonderful partnership and commitment and is excited to work with the committee for another year.