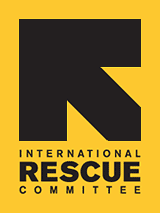 IRC San Francisco Partners with The Bike Hut!
The IRC San Francisco has recently formed a partnership with The Bike Hut Foundation, a local non-profit organization in San Francisco offering bicycle rentals, repairs, and training for at-risk youth. The Bike Hut donated 5 bicycles to the IRC and has agreed to continue donating several bicycles each month as their supplies allow; a generous show of support for the IRC's work and mission in the Bay Area. Bicycles are vitally important to newly arrived families, giving them a way to get to and from work, doctor's visits, and other necessary appointments as they adjust to life here in the United States.
The IRC applauds the magnanimity of its partners in the community and is pleased to have their support as it works to better the lives of refugee families in the Bay Area.
If you'd like to find out more about The Bike Hut and the services they offer, visit their website - www.TheBikeHut.com