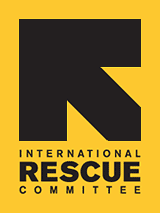 The Journey Starts With You
The journey from harm to home doesn't end at the San Francisco airport.

While eager to rebuild their lives, refugees need support and skills to create a hopeful future. By supporting the IRC San Francisco office, you are helping lead the way for hundreds of refugees who have fled war and persecution and are now building their home here in our community. The greater your generosity the more lives we can help rebuild. Give a meaningful gift this holiday season and give refugees the gift of hope.

This year was one of the most challenging I have worked through in my thirty years with the IRC. A deep recession had its effect on everyone. This holiday, we therefore celebrate and give thanks for life's greatest gifts: our loved ones and our homes. We also give thanks for all that we may take for granted, like the safety, comforts, and freedoms we enjoy. I am especially thankful to all those who supported the IRC through these tough times. As a result of your generosity, we can enter into the holiday season, knowing that more than 700 refugees who were resettled by the IRC San Francisco office this year, now have a place to call home.

War and persecution force these brave families to flee and become separated from loved ones. Courage, hope, and your support sustain these people on their journey. Please, give a gift filled with the promise of a safe home for refugee families struggling to rebuild their lives. And this holiday season, you can show your loved ones how thankful you are for them by making a gift in their honor.

You can help the IRC lead people from harm to home. The journey starts with you.

Don Climent
Executive Director - San Francisco
don.climent@theirc.org

P.S. You can make your donation by clicking on the 'Donate Now' link to the left!