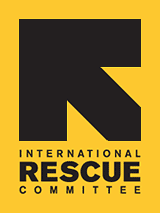 Refugees and Asylees are Reliable, Productive, Resourceful and Motivated Employees!
The goal of IRC Employment Program is to assist refugees and asylees in becoming fully integrated and self-sufficient members of our community. IRC's Employment team helps refugees and asylees enter the workforce and to acquire the skills needed to do so. The IRC provides mentoring opportunities, job skills training, financial and language literacy instruction, and job placement services.

Overall, refugees are survivors and have overcome incredible challenges. They arrive in the U.S. legally authorized to work, highly adaptable, and with an ability to learn quickly. As employees, refugees have proven to be loyal, efficient, dependable workers who can enrich a work place with added multi-lingual and multi-cultural skills. Many refugees arrive in the U.S. with diverse work experiences and many transferable and professional skills.

IRC also provides tools and assistance to local companies and businesses when hiring refugees. The IRC has developed relationships with local employers such as Chipotle, the Omni Hotel, Safeway, Target, Securitas, Frito Lay and many other local businesses who have tapped into the highly diverse workforce of refugees and asylees. IRC works with local employers to provide:

• Pre-screening and assessment to ensure we find the right people for each placement
• Job-readiness training so new employees have on-the job skills
• On-the-job counseling and bilingual coaches to provide support to refugees after hiring
• Administrative support with employee paperwork to ease the hiring process

If you are interested in learning more about hiring refugees or have local employment connections, please contact Igor Radulovic, Casework Supervisor, at Igor.Radulovic@Rescue.org or +1 510 452 8222.