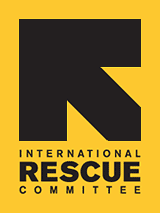 Refugees in Oakland Watch the A's
On Sunday, July 25, IRC staff, volunteers, and newly arrived refugees watched the Oakland A's take on the Chicago White Sox on a beautiful summer day at the McAfee Coliseum in Oakland. The Oakland A's Community Fund donated 50 tickets to the IRC, an incredibly generous donation that had an impact on many of our newly arrived refugee families. The majority of the refugees who attended the event had never seen Major League Baseball in person, and while most needed an explanation of the rules and goal of the game, they were all happy to be in attendance, enjoying the lemonade, the sun, and the game.
The IRC could not do what it does without the support of the community, and for that we are grateful to the Oakland A's for the opportunity to expose these newly arrived refugees to a great American pastime. Everyone who attended the event had a wonderful time, learned a lot, and took another step from harm to home.