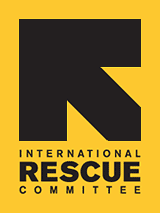 Sarlo Academic Scholarship
College Scholarship for the 2010-2011 Academic Year

The International Rescue Committee in San Francisco offers college scholarships that are funded by a grant from the Sarlo Foundation of the Jewish Community Endowment Fund.
Intent:
This financial aid program is designed to help refugees, asylees, victims of human trafficking, and Iraqi & Afghan recipients of Special Immigrant Visas meet the cost of academic achievement so that they can complete their studies, achieve their academic goals and contribute to the community at large.
Awards:
$1,000 to $5,000 scholarships are awarded based on academic achievement and financial need. Funding decisions are made by a Selection Committee. Students may reapply annually throughout the course of their undergraduate and postgraduate education.
Application Deadline: Monday, June 21, 2010
Complete applications must be postmarked or hand delivered by 5:00 p.m. on Monday, June 21, 2010.
Eligibility Criteria:
Each candidate must meet all of the following eligibility criteria:
Immigration Status:
The applicant's immigration status must be, or have been at one time, one of the following:
Refugee
Asylee
Certified Victim of Human Trafficking
Special Immigrant Visa (Iraqi or Afghan)
Residency:
The applicant must be a resident of one of the following California counties:
Alameda
Contra Costa
Marin
San Mateo
San Francisco
San Joaquin
Solano
Sonoma
Stanislaus
Student Status:
The applicant must be a full time student in an accredited college or university, in the United States, during the 2010-11 academic year.
Academic Standing:
The applicant must have a minimum cumulative GPA of 3.0.
Contact:
To inquire about this scholarship and, if eligible to apply, to receive an application, contact:

Leslie Peterson
(415) 863-3777
Leslie.Peterson@theIRC.org