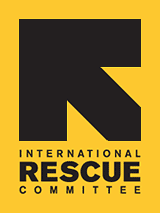 Scholarship recipients thank Mr. George Sarlo
On Saturday, August 28, 11 recipients of the Sarlo Academic Scholarship for Refugees and Asylees met with Mr. George Sarlo, IRC Overseer and founder of the academic scholarship program, at his home in San Francisco. Guests enjoyed a unique opportunity to express their appreciation to Mr. Sarlo in person, meet fellow scholarship recipients, share academic experiences and future goals, and offer feedback on the scholarship application process.

The IRC in San Francisco has partnered with the Sarlo Foundation for the last three years, offering scholarships to qualified refugees and asylees to both recognize and realize their academic goals and achievements.

This scholarship program, designed for refugees and others who have fled persecution and found safe haven here, is the only one of its kind anywhere in the United States. $112,206 in scholarships funded by a grant from the Sarlo Foundation of the Jewish Community Endowment Fund, averaging $3,300 per student, has been awarded to 34 students from 17 countries.
The students attend universities and community colleges, and range in age from under 20 to over 40 years old. They are pursuing undergraduate and graduate degrees in a multitude of fields, including Engineering, Chemistry, Pre-Med, Social Work, Political Science, History and Music, Journalism, and Criminal Science. To date, 4 students have graduated.
For more information about the IRC's scholarship and education programs in the Bay Area please contact:
Leslie Peterson, Deputy Director, IRC in San Francisco
Leslie.Peterson@theIRC.org / + 1 415 863 3777