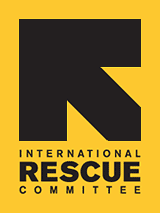 Volunteer Spotlight: An Interview with Nourah
Tell us a bit about yourself and why you chose to volunteer with the IRC.
My name is Nourah. Before anything, I am a mother who's blessed with a loving three year old son whom I named after my late brother. I am an asylee; I came to the United States in 2005. I know the pain of how it feels being a refugee with no place to hide or go. I am from Somalia, East Africa. My country has suffered greatly from civil war for more than 20 years now. Now I am a college student at a community college in Alameda and Berkeley City College looking to transfer to a four year college in the fall 2010. I am currently working for Gap Inc at a branch of Old Navy in San Francisco.
I volunteer with the IRC because the IRC offers something greater and unique for refugees and I wanted to be part of it. Its work for millions of displaced people; helping them go from harm to home is an extraordinary and, sure, my passion and experience drew me closer to its work.
I only wish to give back and support my community in every way possible.
How long have you volunteered at the IRC?
I've been volunteering since October 2009. I am a general office volunteer in the Oakland office helping with everyday tasks such as taking people to appointments, showing people bus routes, and general office administration.
What benefit do you get from volunteering?
The loving people I work for and share stories with. IRC has caring, loving staff who provide a welcoming atmosphere for all. I benefit from the great experience learning each day through my volunteering hours. And most of all, I benefit the most by knowing I have done my part in helping a client reach their goals; whether to file a document, apply for a social security etc. I feed my soul while doing it and that benefits me in many ways.
My IRC volunteering experience will benefit me greatly in the future as I will be able to know exactly what it takes to bring joy, security, happiness and a home from harm to our clients. The impact I get from each of them is greater than my work I provide for them. Working with clients has shaped my perspectives. I learn through every process and every process enlightens my understanding of IRC's mission. I will benefit through the great skills I develop through my volunteering work that will help shape my goals of doing more in the world of humanity.
What do you like about the IRC?
The IRC history has been extraordinary in saving lives and providing security to refugees. The fact that IRC helps save lives in the wake of disaster and has never failed to do so since 1933 is amazing. Millions of refugees live in crisis and in danger. The IRC is a great organization to be a part of if you want to make a difference.
If you are interested in volunteering with the IRC Oakland office, please contact Mykael.Ornbaun@theIRC.org or 510-452-8222.