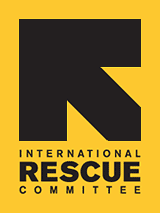 Volunteer Spotlight: Lauren Rosenfeld, Family Mentor
Tell us a bit about yourself and why you chose to volunteer with the IRC.

Before moving to the Bay Area about two years ago, I lived in various places around the country and the world. I have always been very interested in learning about and experiencing diverse places, people, and cultures. I've also been volunteering since I was young, which has opened my world up to many beautiful experiences. At a fundraiser for the IRC, I heard a few refugees tell their personal stories and learned about the volunteering opportunities. I knew it would be a chance for me to meet amazing people, learn from them, and hopefully provide them some assistance and comfort as they settle in a new and unfamiliar environment.

What benefit do you get from volunteering?

I have met wonderful people and am learning about Burmese and Karenni cultures. Since I began volunteering as a mentor with a Karenni family, I have read a lot about the history and current situation of refugees from Burma. More than the information I get from books, magazines, or websites, I value the personal relationship and cultural understanding we've fostered. This family makes my life more intricate and vibrant every week.

How do you think your experience with the IRC will benefit you in the future?

This experience is not only enriching my life, but I think it is benefiting the people around me as well. I share what I'm learning about my mentee family and the political situation in Burma with my friends and family. I believe that my enthusiasm and compassion for refugee families has raised awareness and interest among the people around me.

Any stories you'd like to share?

The family that I work with did not speak any English when I first met them. It was quite daunting and difficult to start from scratch and teach the very basics of the English language, but they were all so willing and so excited to learn. Each time I visit, someone will say something new or respond in a way they could not respond only a week earlier. It is a slow process and we all have to be patient, but it is really gratifying. It gives me so much pleasure to see them smile and laugh as they try new English words and phrases, and I can tell by their gorgeous smiles that it makes them incredibly happy to learn.


If you are interested in mentoring a family, contact Mykael Ornbaun at Mykael.Ornbaun@theIRC.org or at 510-452-8222.