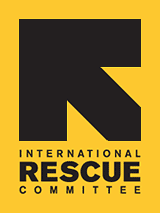 Sacramento: Citizenship Program Taking Root
The IRC in Sacramento has expanded its operation to include a Citizenship Program. Made possible by a grant from USCIS, the comprehensive program includes outreach to immigrant communities concerning the benefits of citizenship, applications prepared by B.I.A. accredited representatives from the IRC, and a free Civics ESL class.
To support the success of this program, the IRC in Sacramento is seeking 2-3 volunteers to assist with administrative duties:
SCOPE OF VOLUNTEER WORK:
· Screen immigration phone calls
· Schedule appointments and follow ups
· Assist with miscellaneous filing duties
· Responsible for mail correspondence
· Database entry
· Other related duties as assigned
COMMITMENT: 8-10 hours per week, minimum four month commitment.
REQUIREMENTS:
· Willing to practice cross-cultural communication and learn about the ethnic backgrounds of clients
· Willing to learn about IRC history, philosophy, global work, and local efforts
· Willing to adhere to IRC volunteer and workplace policies
· Russian speakers preferred, but not mandatory.
For more information on how to apply and to obtain a volunteer application, please contact Shadi Karajeh , Volunteer Coordinator at Shadi.Karajeh@Rescue.org.
To apply for citizenship, please contact Natalya Ivanov at Natalya.Ivanov@Rescue.org.
To enroll in the Civics ESL Class, please contact Cille Bird at Cille.Bird@Rescue.org.