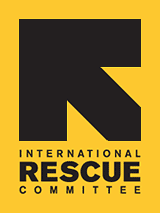 San Jose: Think Globally, Act Locally
Every Tuesday and Thursday from 2-5 pm in a cold classroom hung with flags, dipthongs and world maps, talk of a revolution takes place.
"When is Independence Day?"
"July 4th!"
"Who did the United States gain independence from?"
"London . . . no, England!"
"Why did the US want independence?"
"Freedom." "Rights." "TAXES!"
I heard laughter through the door, knocked quietly and went in. All heads turned toward me, friendly. "Ah, here you are!" exclaims Mato, the avuncular citizenship teacher, glasses midway down the bridge of his nose and a thick mustache underneath. "I am glad you are here today, we have two graduates," he says with a deep and certain voice. Mato introduced me around to the students, from Djibuti, Ethiopia, Sierra Leone and Somalia.
"We'll take a break now and you can talk to the students."
Isak is married and has three boys from 8 to 13 years old. He is from Ethiopia and has been in the United States just under 5 years. He applied for citizenship the moment he was eligible. At the IRC in San Jose, Isak got help submitting the paperwork and took the four-week ongoing class to learn American history and government. "I want to be a citizen so that I can vote," Isak says.
Another student, also graduating today, chimes in. "I want my rights," she's wearing glasses and a gold-green head scarf. "When I came to the United States, I did not know one word of English. I struggled with the life; I have kids, I have a job, this is the first time to learn about my representatives, my rights. . . . I have a right to my opinion, to my point of view. I didn't know before."
"Mato is like a father," says Isak, and everyone nods agreement, "He makes the class enjoyable, makes us want to learn well." These Civics ESL classes are Mato's most recent project with the IRC in San Jose. As a volunteer since 2002, Mato has worked with hundreds of students looking for their first job in the US and has stepped in teaching ESL over the years as well.
When Mato comes back he holds certificates for his graduates in his hand. "The objective is not just to learn the 100 questions that they are most likely asked in the interview," Mato explains to me, "we talk about our obligations to work for the community, public service." "THINK GLOBALLY ACT LOCALLY" is written on the whiteboard.
Mato asks Isak to come to the front of the class. They stand facing each other. "Isak, I know that you will do well on your test and your interview. You are ready. I hope this is not the last time that we will see you here, come back whenever you like, for any questions you might have or just to say hello." They smile at each other, they shake hands. While I fiddle with the camera, I am struck by the relationship that has been forged that won't be captured in the photo.
Carol Stephenson volunteers within the IRC San Jose's Vocational ESL program. She is a regular contributor to IRC San Jose's monthly updates.
To learn more about the IRC San Jose's Citizenship Program contact Mato Herceg at Mato.Herceg@rescue.org or 408.453.3536 ext 16.