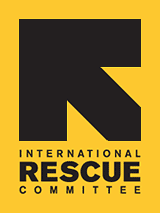 1st Annual Harvest Celebration
On September 15, over eighty people gathered for the 1st Annual Harvest Celebration at the newly finished Namaste Community Garden at St. Thomas Church in Tukwila. In early 2011, St. Thomas donated some of their land to be used as a community garden. A coalition formed including the IRC, Cascade Land Conservancy and community members who worked to construct the garden and develop programs to benefit the gardeners and the community. Several of the gardeners benefiting from the project are IRC clients from Burma and Bhutan.
The Harvest Celebration was a culmination of many months of hard work by community organizations and local residents who have dedicated numerous hours to the garden. Local gardeners provided food and refreshments while Tukwila City Councilmember, De'Sean Quinn, praised the garden as a perfect example of the type of community project the city and its people need to pursue. IRC clients, Tara Diyali and Kaushila Magar, performed a cooking demonstration with mustard leaves and pumpkins – both ingredients grown in the community garden. A sixteen-minute documentary by Jennifer Leach illustrated the growth of the garden from a bare patch of land to a thriving agricultural hub. Forty-five refugee gardeners from the IRC were on hand, displaying bountiful produce they've already harvested from the garden. IRC Caseworker and Garden Organizer, Dal Diyali, addressed the crowd and highlighted the importance of the garden as both a source of traditional food and as a community gathering place for local refugees.
Namaste Community Garden has brought joy, healthy activity and a sense of community to numerous Tukwila residents in its first year. The IRC is proud to celebrate this success!


Return to the IRC in Seattle