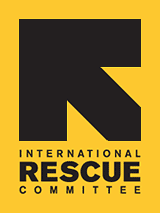 A Bicycle Commuter's Tale
At 4:00 a.m. on Saturday and Sunday, South Seattle is at its quietest. Ali (not his real name) can say this with certainty, because that's when he sets out on his bicycle for a twelve-mile trip to his job near downtown Seattle. He began making this journey every dark weekend morning in April 2010, for one simple reason: it was the only feasible way for him to secure and keep a position he had been offered with a well-known Seattle employer.
Ali is a professional civil engineer from Iraq. He and his family (wife and four children) arrived in the U.S. as political refugees near the end of 2009. Working with the IRC, Ali diligently began searching for work, using every conceivable avenue: Craig's List, job fairs, newspapers, drop-in, and more, often applying for more than 25 jobs per week. He expressed a willingness to accept any position offered, and proved that he meant it by applying for a wide variety of jobs.
In March, IRC learned of a retail stocking position available through an employer who had hired numerous refugees in the past. Ali applied for and secured the job, which had a work schedule of 6:00 a.m. to 2:30 p.m., Wednesday through Sunday. Local bus service begins early enough during the weekdays to access the job, but not on the weekends. Confronted with this challenge, Ali immediately suggested that a bicycle would solve the problem. In his early forties and hardly a frequent bicycle rider, Ali expressed a sincere willingness to undertake a pre-dawn bicycle commute (in the generally damp Pacific Northwest) in order to secure work unrelated to his profession in order to provide for his family.
The details fell into place: a donor provided a bicycle; an IRC staff member tuned it up and added lights, fenders, a lock, and other commuting accessories; and Ali was off to work. He negotiates the cycling challenge twice each week, not by choice as do many bicycle commuters but because it is the only way to get to work. Probably needless to say, he is succeeding in both arriving on time and establishing himself as a productive member of the team. The bicycle allowed him to solve the problem, and his positive attitude and superlative work ethic are inspiring.

Return to the IRC in Seattle