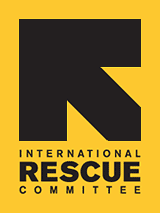 A Long Journey
On April 8, 2009, "Rose" completed a long and challenging journey, becoming a proud U.S. citizen. Arriving in Seattle in July 2003 as a refugee from Africa, Rose faced numerous obstacles to success. She was a widow with four children and suffered from sporadic back pain, but she was determined to work and to provide for her family.

Through the early employment program coordinated by the IRC in Seattle, Rose secured a job in a local school district (she had been a teacher in her home country). She later moved on to other positions, sometimes commuting by two or three buses each way, all the while managing to both raise her family and improve her English skills.

Rose was eligible to apply for naturalization in 2008. She was served by the IRC in Seattle's citizenship program which is funded by the City of Seattle's New Citizen Initiative. Rose studied diligently prior to her naturalization interview and easily passed the examination. She was soon sworn in as a U.S. citizen which also granted automatic citizenship on her two youngest children.
Rose expresses her deep appreciation for the IRC's ongoing support during her journey from newly arrived refugee to United States Citizen.

The IRC's assistance does not stop after the initial resettlement period. Each year, the IRC helps those who are eligible to apply for citizenship (for most refugees this is five years after arrival) with application assistance, ongoing case support, referrals and citizenship tutoring.